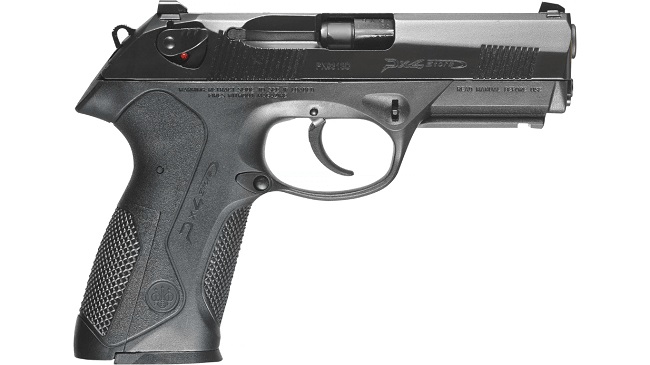 Do you remember that one movie where the spy pulls out a tiny gun from his ankle holster? Or how about that action flick where the cop disarms the suspect's large pistol? You should know by now that handguns come in different sizes, as they're used for a variety of purposes – all with their own set of pros and cons.
While pistols do come in a variety of shapes, mainly there are four standard sizes; full-size, compact, sub-compact, and pocket. The length of the barrel and the grip are the main determining factors of handgun sizes. The largest pistol will feature barrels that go beyond four and a half inches, while the smallest would have a barrel that's less than three inches.
While all handguns follow the same inner mechanisms, there will be slight operative differences in their functionality if you base their performance on size. In other words, some handguns will work a little bit more efficiently than others. However, this will all essentially boil down to purpose, concealability, and personal preference.
The Different Sizes of Handguns
1. Full-sized Handgun
The standard go-to weapon for law enforcers and beginners alike, full-sized handguns are robust, sufficiently capacitated, and easy to use. This may surprise you, but do know that a full-sized handgun's overall weight fundamentally makes it better at handling recoil, thus giving you a more accurate shot. It also offers a comparably large, comfortable, secure grip – even without the magazine loaded in yet.
While a full-sized handgun offers you great stability, its size becomes a disadvantage when you're trying to conceal it. Conceal carriers of full-sized pistols usually utilize a shoulder strap holster for added support, and rarely ever use belly bands or IWB holsters. A full-sized handgun is great but will be tough to carry concealed.
2. Compact Handgun
Though it's a few inches smaller than a full-sized handgun, a compact handgun offers just about the same stability as a full-zed handgun. Despite its shorter grip and barrel, your hand will manage to wrap around this firearm just as comfortably without the magazine.
A compact handgun usually has a barrel that's between 3.5 to 4.5 inches in length. This makes them more ideal for concealed carry. Additionally, compact handguns may also accept a full-size magazine, allowing for greater capacity at a significantly lesser size. Compact pistols are more suitable for IWB holsters and belly bands – but may still be uncomfortable for some as it's only an inch smaller than a full-sized handgun.
3. Sub-compact Handgun
Going even smaller, a sub-compact handgun features standard barrel sizes of 3 – 3.5 inches in length. One key difference you'll instantly notice is that grip falls a little short without the magazine – making it a little bit more uncomfortable to handle. Sub-compact handguns usually come with magazines that have grip extensions for a comfier hold on the weapon.
Comparably, sub-compact handguns will be a lot easier to conceal than their larger counterparts. If you don't mind the attachments it needs to function more efficiently, a sub-compact will be a very handy firearm in your arsenal – able to fit snugly in your belly band or IWB holsters.
4. Pocket Handgun
Finally, we have the sneakiest of them all – the pocket handgun. With a barrel that's 3 inches or less and a grip that barely reaches your ring finger, this handgun is a popular choice for self-defense. Also called "micro pistols", these tiny handguns are so conveniently small that they can fit in your pants pockets, undergarments, and God knows where else.
Maximum concealment is the advantage of a pocket handgun. It usually holds just about five rounds or less and is the worst at handling recoil. Due to its size, it lacks stability and accuracy. This makes micro pistols ideal only for close-range encounters, as it's going to be very difficult to aim, let alone shoot, with something so small. Despite this, pocket handguns are still widely used and are equipped as backup guns alongside their larger siblings.
Size Matters
Where and why you need a handgun are important points to determining the size perfect for you. If you're a beginner at a shooting range and want to master all the basics, the full-sized pistol is your best bet.
However, if you need something conveniently close to you at all times, then a sub-compact or pocket handgun maybe your ideal pistol. Whichever handgun size you choose, be sure to be responsible.
A gun is still a gun, and no matter what size it is, it should be dealt with utmost vigilance.