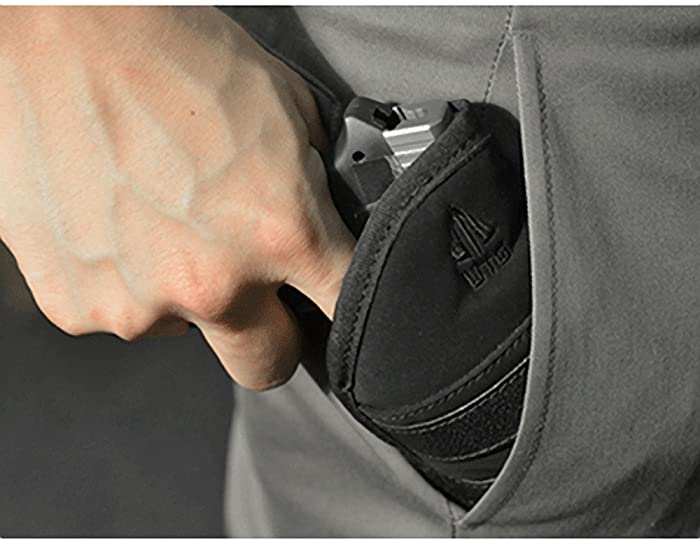 The Taurus Spectrum is a remarkable piece of firearm. It is sexy and packs enough firepower to stop an attacker or at least give you time to flee. While this piece is not for close quarters combat, it sure is one of the most sought-after firearms for self-defense. And if you want to have a handgun that is accurate, reliable, ergonomic, and very easy to conceal and carry, then the Taurus Spectrum is for you. Having said that, it is important to get only the best Taurus Spectrum holsters.
Picking the best handgun holster for your Taurus Spectrum should always take into consideration the many unique characteristics of the handgun. In this review, we shall look at six of the finest holsters you can ever get for your Spectrum. We will share with you how you can pick your own Taurus Spectrum holster and why you need it anyway. So, let us get down to it.
What is the Best Taurus Spectrum Holster
See also:
---
Top 6 Best Taurus Spectrum Holster Reviews
1. Best Taurus Spectrum Pocket Holster: UTG 3.9" Ambidextrous Pocket Holster
Leapers (UTG) does not only make quality rifle scopes. It also designs and makes simple and functional holsters for handguns. One of these is the 3.9" Ambidextrous Pocket Holster.
I find the simple design of this pocket holster to be perfect for letting the aesthetics of the Spectrum stand out. The nonslip band on the exterior of the holster acts like Velcro that secures the UTG in the pocket.
What I found annoying is the pocket holster's large crease in the interior. Sometimes my Spectrum snags on the crease. There is also the risk of scratching the finish of the gun. Nevertheless, I love the UTG pocket holster because it complements the nice finish of my gun. It stays well in the pocket, too.
Pros
Comes with nonslip bands for securing the holster in your pocket
Can be used right- or left- handed
Extra pocket for essentials
Cons
Has a large crease in the interior
---
2. Best Taurus Spectrum Leather Holster: J&J Formed Wallet Style Premium Holster
One of the handgun holster brands that we can all trust is J&J. The company produces premium quality products that it customizes for its customers. One such product is the Formed Wallet Style Premium Leather Pocket Holster.
I love the feel of genuine leather. It complements the sexiness of my Taurus Spectrum. The base of the holster is also wider than most. I did not feel any part of the handgun touching my body when I slipped the holster in my pocket.
Looking for this holster can be very difficult. This is because of the painstaking measures that J&J observes in the holster's production. So, if you see a J&J Formed Wallet Style Premium Leather Pocket Holster in your local gun store, I strongly suggest to grab it at once. This holster is worth every penny you will spend.
Pros
Premium-quality handcrafted US leather
Ambidextrous design is perfect for everyone
Custom fit for the Taurus Spectrum
Cons
Can be difficult to source
---
3. Best Taurus Spectrum IWB Holster: Aggressive Concealment Spectrum 380 IWB Kydex Holster
There are some of us who prefer a classic IWB for holstering the Taurus Spectrum. If you feel more secure having the Taurus secured close to your body, then the Aggressive Concealment Kydex Holster is for you.
I was impressed with the adjustability of this holster. I can adjust its cant to make it easier for me to draw my subcompact gun. I find its retention mechanism to be adjustable, too. I also like its leather-like appearance. This is despite the fact that it is made of Kydex.
My issue with this holster is that it is not ambidextrous. You must purchase the right-hand orientation for you to use it. Nevertheless, the Aggressive Concealment IWB Kydex Holster is still a good choice for securing the Taurus Spectrum. Its construction is solid and its price very friendly.
Pros
Looks like leather
Adjustable retention and gun cant
Good construction
Cons
---
4. Best Taurus Spectrum OWB Holster: Federal Holsterworks OWB Holster
Fans of ballistic nylon will love the holster that Federal Holsterworks designed for the Taurus Spectrum 308. This holster is great for those who want to carry their firearms in the open.
What impressed me about this OWB holster is its versatility. I was able to clip it on my waistband and even tucked it inside my pants. The clip is also perfect for belt wear. Such versatility is further enhanced by the ambidextrous nature of the Federal holster's design.
One problem I had with this holster is that it tends to collapse. I had to use both my hands to reholster my Spectrum. The versatility and the durable construction of the Federal Holsterworks OWB Holster are enough to offset any misgivings people may have about its quality. This holster, I believe, remains an excellent choice for OWB fans.
Pros
Versatile use
Durable ballistic nylon construction
Ambidextrous design
Cons
Can be tricky to reholster using only one hand
---
5. Best Taurus Spectrum Pancake Holster: Barsony New Brown Leather Pancake Holster
People who love leather goods will also love the Barsony New Brown Leather Pancake Gun Holster. It is as lovely and luxurious as any other leather item you may have. It is, thus, perfect for complementing the beauty of the Taurus Spectrum.
I liked Barsony's addition of slots on the sides of the holster. I find it very easy to secure the holster in my belt. I was also able to ensure the retention of my gun using the snap-button strap of the holster.
My only gripe about the Barsony is that it feels a bit loose when I slid my Spectrum in. I guess, this has something to do with the fact that the holster is not form-fitted to the Taurus. I believe the Barsony Pancake Holster is still a good product, given its reliable retention capability and good leather construction.
Pros
Good quality leather construction
Good retention system
Belt slots for additional carrying option
Cons
---
6. Best Taurus Spectrum 380 Concealed Carry Holster: Talon Concealed Carry Wallet Leather Holsters
The Talon Concealed Carry Wallet Leather Holster is a nice choice for anyone who owns a Taurus Spectrum. The holster has a premium feel to it and comes with a thoughtful panel that prevents printing, too.
Talon won my heart because of its custom molding. You can choose the kind of holster that is specific to the brand and model of subcompact handgun that you have. The leather is of premium quality, too.
What I disliked about the Talon is that it is not ambidextrous. Such a characteristic is not a big deal if you pick the correct hand orientation of the holster. The Talon Concealed Carry Wallet Leather Holster is a good holster for the Taurus Spectrum. It has a lovely feel to it that complements the unique characteristics of the Spectrum.
Pros
Custom-molded for the Taurus Spectrum
Good quality leather construction
Comes with anti-print panel
Cons
---
How to Choose the Right Taurus Spectrum Holster: The Complete Buying Guide
The Taurus Spectrum is a very remarkable handgun. It is small and compact. The handgun has a surprising accuracy and reliability to it that James Bond will surely want to have in his next mission. That is why it is very important to take your time when picking the holster that is right for your Taurus Spectrum. Here are some aspects of a holster that are critical when picking the best one for your Spectrum.
Concealability
One of the things that people like about the Taurus Spectrum is its very sleek and dwarfish design. It would not do justice to the handgun if you choose a holster that will make it look bulkier than it is. As such, you will have to pick a holster that has a very low profile to help you conceal and carry the Taurus Spectrum with ease. You do not want it bulging on your waist and attract attention. You would want the holster to safeguard the subcompact design of the Spectrum.
Safety
While the concealability of the holster is important, you should never forget to consider its safety purpose, too. A holster's main function is to secure a firearm. There are many things that can go wrong whenever you put a handgun into a holster. The safety mechanisms of the handgun can get disengaged as you slide the firearm into the holster. Reaching for your firearm can accidentally discharge a round. A holster not only protects the handgun from the elements. It also protects the handgun owner by making sure the Spectrum will only fire when the owner pulls the trigger.
Retention
People never want to lose their guns, especially the Spectrum. A good holster should be able to keep the Spectrum until such time that the user draws the handgun. This is where retention devices can be very crucial. You would want the Taurus Spectrum to remain in its holster, regardless of bodily movement and other circumstances. The only time you want it removed from its holster is when you draw the Spectrum to defend yourself.
Ease of Drawing the Handgun
What is the use of having a concealable handgun for self-defense if you cannot draw it quick enough before your attacker harms you? A reliable Taurus Spectrum holster should be able to guarantee exceptional retention. However, it should also promote faster and easier drawing of the handgun when needed. This should not be an issue with the Spectrum as the handgun's design is 'swoopy', featuring soft angles and sinuous curves instead of sharp edges.
Ease of Reholstering the Handgun
If it is easy to remove the handgun from its holster, then it should also be easy to return it to its holster. Some holsters do not retain their gun 'chamber' shape very well. They tend to collapse on their own. In such cases, the owner will have to use one hand to open the mouth of the holster and allow the gun to be reholstered. You want to reholster the Taurus Spectrum using only one hand.
---
What is a Taurus Spectrum Holster?
A Taurus Spectrum Holster is an item that secures and protects the Taurus Spectrum subcompact gun. The holster optimizes the use of the Spectrum, allowing the user to quickly draw the handgun when needed. The holster also prevents accidental discharges and other 'unsafe' events that may arise from the disengagement of the handgun features.
---
Types of Taurus Spectrum Holsters
Before you start shopping for the holster to secure your Taurus Spectrum in, you should familiarize yourself with the common types of holsters for this handgun first.
OWB Holster
Short for 'outside waist band', OWB holsters secure the Taurus Spectrum on the outside surface of the belt. This is the type of holster that people choose when they want to carry their handguns in the open. However, given the sleek design of the Spectrum, one can always conceal it by untucking a long shirt or wearing a long jacket or coat.
IWB Holster
Secured 'inside waist band', IWB holsters offer the best concealment for the Taurus handgun. It allows users to clip the holster in the inside surface of the belt and secure the handgun closer to the body. You can tuck your shirt and people may not even notice that you are carrying a Taurus.
Pocket Holster
Given the small size of the Taurus Spectrum, it makes sense to secure it in your pocket. Do not forget to use a pocket holster. This is a handgun holster that you can slip right in the pocket of your jacket for better accessibility and concealment. You can also put it in the pocket of your trousers or pants.
Pancake Holster
This is a handgun holster that has two basic components. One is a flat base and the other is a contoured panel that conforms to the shape of the handgun. In this case, the pancake holster conforms to the outline of the Taurus Spectrum. This type of holster can be either IWB or OWB. Most pancake holsters are made of Kydex or some other sturdy material. It would be challenging to create a perfect-fitting mold for the Taurus Spectrum using either ballistic nylon or leather as the material for the pancake holster.
---
Why Do You Need Taurus Spectrum Holsters?
Owners of a Taurus Spectrum handgun have varying reasons for getting a holster. One of the most-often cited reasons is for protecting both the handgun and its owner. Tucking the handgun in your waistband without any protection can expose the Taurus to sweat. This can have an effect on the gun's finish.
Bodily movements can also disengage the different safety mechanisms of the Spectrum if you do not use a handgun-specific holster. Accidental discharge is almost always a risk whenever you do not use a holster to carry your Spectrum.
You also do not want to lose your Taurus Spectrum. A handgun this small can be very easy to fall out of your pocket or from your waistband without you noticing it. A holster increases the bulk of your handgun and allows you to become more aware of its presence.
A reliable Taurus Spectrum holster will also allow you to draw your firearm as quickly and effortlessly as possible whenever you need to. This is perfect for certain situations where your gun-drawing skills can make the difference between life and death. You can always secure your small firearm in your bag. However, this will make it too cumbersome to retrieve when you need to defend yourself.
---
Frequently Asked Questions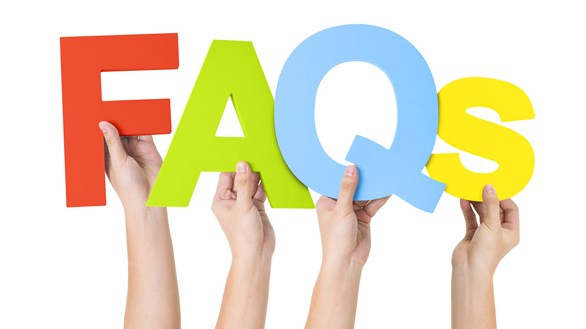 What are the most popular Taurus Spectrum Holster brands?
Some of the popular brands of Taurus Spectrum holsters include UTG, J&J, and Aggressive Concealment. You will also find the products of Federal Holsterworks, Barsony, and Talon to be great for the Taurus Spectrum.
What is it made of?
Conventional handgun holsters are made up of leather. This material lends the holster a very elegant look that tends to grow more beautiful with time. They also tend to be more expensive. Some manufacturers offer products made of ballistic nylon or some other high-performance fabrics. These holsters tend to lose their shape, however. Many of today's handgun holster manufacturers use a special form of plastic known as 'Kydex'. It is tough and can be molded to the unique outline of subcompact handguns like the Taurus Spectrum. They are cheaper, too.
How to use?
If you have ever used a knife sheath before, then using a Taurus Spectrum holster will be almost similar. Holsters come with a hollow chamber for sliding the barrel of the handgun into. You just slip it in and secure the Spectrum. You can either clip the holster on your belt for an OWB design or slip the holster with your gun right in your pocket.
Where to buy it?
There are two ways you can purchase a holster for the Taurus Spectrum. We recommend going to your local gun supplies store so you can pick out the holster that is perfect for your Spectrum. You can try out several models at a time. However, if you do not have a local retailer in your area or you cannot not find a holster to your liking, then your next best choice will be to shop online. Some of these online stores can also customize the holster for your gun, ensuring a perfect fit. A few great marketplaces including eBay and Amazon. You can also buy these holsters in gun supplies shops and the manufacturer websites.
---
Conclusion
The best holster for the Taurus Spectrum is one that can give the handgun better protection and security. It should also improve the concealability of the Taurus, while further enhancing the handgun's unique aesthetics. A good Spectrum holster also allows for easier drawing and reholstering, regardless of the type of holster that you choose. Your next move will be to pick the best Taurus Spectrum holsters from our list. You can also use our guide to determine the best possible holster for the Spectrum, according to your personal needs and preferences. Asking your local gun supplies store or your trusted online seller for recommendations can also help.