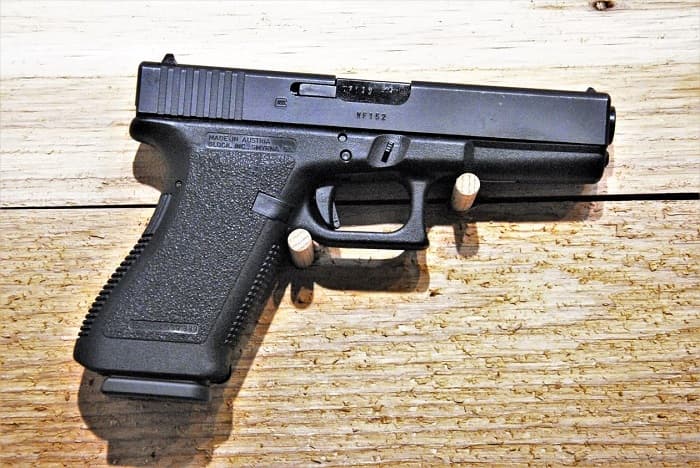 If you own a Glock 21 or are planning to buy one, you should know that the only way you can optimize the many advantages of this handgun is by using only the best Glock 21 holsters.
The Glock 21 is a very powerful handgun lauded for its light recoil and accuracy. It comes with a revolutionary design that allows for user customization, allowing you to increase its legendary stopping power and versatility. It is tough and built for the most rugged of environmental conditions; something that members of the Special Forces only know too well. Police and defense-minded individuals also appreciate the efficiency and reliability of the Glock 21. This is despite the handgun being heavier and a bit longer than a conventional firearm for home defense.
If you're boggled by the many choices of Glock 21 holsters on the market, then this review and buying guide is for you.
---
What is the Best Glock 21 Holster
See also:
---
Top 6 Best Glock 21 Holsters Reviews
1. Best Glock 21 Holster Overall: Concealment Express IWB KYDEX Holster
Concealment Express purposely built this IWB Kydex holster to optimize the different characteristics of the Glock 21 handgun. The holster has ample protection against sweat and accidental manipulation of the trigger. It can also accommodate a Glock 21 with attached suppressors.
The cant and positioning of the holster are adjustable. It has an audible click that notifies you of the retention of your handgun. This holster is also built for multiple accessory compatibility. Its minimalist design is also perfect for concealment.
This holster has superb retention. However, you will have to adjust it before you because it is very tight. Overall, you can never go wrong with this IWB Kydex holster. It's durable, light, comfortable, durable, and ensures optimum consistency and fit for your Glock 21.
Pros
Minimalist design for optimum concealment
Can accommodate different handgun accessories
Super-tough shell for improved durability
Cons
Retention needs a bit of an adjustment
---
2. Best Glock 21 SF Holster: Safariland Concealment Paddle Holster
If you're looking for a holster that you can easily remove together with your Glock 21, then the Safariland Concealment Paddle Holster is worth checking out. This is a lightweight holster that features a tough mold to protect your handgun.
While the Safariland has a very tough exterior, you can count on its interior surface to be gentle on your Glock. It has excellent retention that works seamlessly with an integrated automatic locking system. You will feel at ease wearing this holster.
The only downside to the Safariland is the edges of the paddle itself. This can be quite uncomfortable for certain gun owners, especially larger folks. The Safariland is still a good buy as it secures your Glock 21 without compromising ease of drawing.
Pros
Secure and efficient automatic locking system
Very easy to conceal
Allows for easy drawing of the handgun
Cons
Might be uncomfortable for 'large' people
---
3. Best Blackhawk Glock 21 Holster: BLACKHAWK Serpa Sportster Holster
The Blackhawk Serpa Sportster holster is the perfect carriage system for the Glock 21 in terms of retention, fit, lightweight characteristics, and solid construction.
The Serpa has a minimalist design that makes it ideal for gun owners who want optimum concealment for their firearms. It has enough features that ensure optimum security and safety of the handgun, while also affording user comfort. The Serpa is also versatile enough to be used on different holster platforms, such as a shoulder type and a STRIKE system.
The key here is to choose the right handedness of the holster as it doesn't have an ambidextrous design. The Blackhawk Serpa can make owning a Glock 21 more convenient because of the comfort and security that it provides. It can be as tough as your handgun, too.
Pros
Reliable handgun retention mechanism
Allows for unparalleled reholstering and drawing
Strong and solid construction
Cons
---
4. Best Glock 21 Holster With Light: R&R Holsters IWB Kydex Holster
The Glock 21 is a versatile handgun that you can enhance with different attachments. If you have a Glock that uses a Streamlight TLR-1 tactical flashlight under its barrel, then you need R&R's IWB Kydex holster.
This is a device that is very specific for a Streamlight-equipped Glock. You'll never have issues about the holster's craftsmanship. Drawing your handgun is smooth and easy. Reholstering it is also a breeze. You can also rely on the holster's good retention.
A minor nuisance is the rough edges of the holster. You can try sanding these off to smoothen them. Securing and concealing your tactical light-equipped Glock 21 is now easy with the R&R IWB Kydex holster. You'll feel more confident with your gun in this holster.
Pros
Ideal for the Glock 21 with a Streamlight attachment
Good quality, tough construction
Smooth to draw and easy to reholster
Cons
---
5. Best Glock 21 Leather Holster: Cardini Leather IWB Leather Holster
Fans of leather items will love the custom-designed IWB leather holster for the Glock 21 from Cardini. This is an elegant looking holster that turns more beautiful with time.
The leather materials come from natural cowhide and then double-stitched to give it strength. The interior of the holster is smooth enough to never scratch the finish of your Glock. There is a belt clip made of tempered steel for ease of attachment in your waistband.
Our only lament is that the Cardini doesn't have a retention mechanism. You've got to be cautious when removing this from your waist. The Cardini is still a great choice for those who want premium quality leather for a holster. Its design allows for easy drawing and good concealment.
Pros
Smooth interior won't scratch the gun
Specifically designed and crafted for the Glock 21
Premium-quality leather material and construction
Cons
Doesn't come with retention straps
---
6. Best Glock 21 Shoulder Holster: Armadillo Tan Leather Shoulder Holster
The Armadillo Shoulder Holster is the ideal solution for Glock 21 owners who want to bring extra ammo whenever they go out of the house. This is a leather holster that is as beautiful as it is functional.
Wearing the Armadillo makes carrying the hefty Glock 21 more comfortable. The addition of a pair of magazine pouches is perfect for those who want extra firepower. The holster also allows for the adjustment of its position and cant. This helps ensure optimal access and ease of draw of the handgun.
You will need to forgive the less-than-spectacular finish of the holster. Some edges may be rougher than what you expect. If you can forget this minor flaw, the Armadillo is perfect for you. It's strong, reliable, and very functional.
Pros
Allows for more comfortable Glock 21 carry
Adjustable cant and position
Comes with double mag pouch
Cons
---
How to Choose the Right Glock 21 Holsters: The Complete Buying Guide
The market is often flooded with a lot of holsters. Some of these are designed specifically for the Glock 21, while others have a more universal design. If you want to get the right holster for your handgun, then it would be wise to ask yourself the following questions.
Is the holster safe?
A good holster should always be safe for you, the other people around you, and your handgun. You don't want a holster that will damage the fine finish of the Glock 21. A good holster should also make it very safe to pull the gun out without accidental discharge or even accidentally disengaging the handgun's safety mechanism. This is where handgun-specificity is crucial in choosing a holster.
Will it retain my Glock 21?
Check the holster if it has a retention mechanism. This allows you to secure your Glock 21 in the holster until you draw it. No one else should be able to remove the handgun from its holster, except you. This is because only you know where the retention mechanism is or how best to draw the handgun from its holster.
Can it conceal your Glock 21?
The Glock 21 is not your average compact gun that you can effortlessly conceal under your garment. However, if you choose the right holster, there is still a chance that you can improve its concealment. This will allow you to carry the handgun with more confidence.
Is it comfortable?
This handgun weighs about 26.28 ounces without its clip. If you put the magazine without the ammo, the Glock 21 will still weigh a hefty 29.28 oz. A fully-loaded Glock 21 will weigh about 38.8 ounces. That's close to 2.5 lbs. You will want a holster that will help distribute the handgun's weight to make it more comfortable to carry.
Is it easy to draw and reholster my Glock 21?
Always check the holster if it is going to be easy to draw or remove the Glock 21 from it. This is paramount in certain situations, where a quick-draw can spell the difference between life and death, literally. Just as the holster allows for easy drawing of the gun, it should also be easy to put the gun back into the holster.
Can I adjust the position and cant of my handgun?
No two shooters are exactly alike. Each one will have his own preferences, including the angling or the canting of his handgun. That is why you should always consider checking the adjustability of the holster. This will help you position it in the most efficient way possible. Such a position will allow for instantaneous drawing of the handgun when your life depends on it.
Will it last many years?
It is not easy to find the answer to this question. What you can do is to read customer experiences about a holster you want to buy. You can also research on the durability of materials used in the manufacture of such holsters. Ideally, a holster should last a lifetime.
---
What is a Glock 21 Holster?
This is a device designed and manufactured specifically for holding or restricting the unnecessary movements of the Glock 21 in one's possession. Its position is in a part of the body that allows for easy withdrawal, while also affording some degree of concealment and protection for both the gun and its owner.
---
Types of Glock 21 Holsters
There are many types of handgun holsters. However, only a few are ideal for the Glock 21 because of the handgun's unique attributes. The following are the most common holster types that you can get for the Glock 21.
IWB Holster
These are holsters that you place inside your pants, close to the body. It is the perfect holster type for concealment because it minimizes the bulge created by the handgun. This is perfect for people who love tucking their shirt over their holstered handgun.
OWB Holster
Police officers and other authorized personnel prefer an outside-the-waistband type of holster because of its ease of drawing the firearm. When it comes to concealment, you can always wear a jacket or a coat to hide the handgun from view.
Paddle Holster
There are some of us who would love to remove our handgun and its holster at the same time. While you can do this with either an IWB or an OWB holster, a better solution is to use a paddle type of holster. This holster has a flat base that serves as a platform for accommodating the handgun. There is another piece of the holster that conforms to the shape of the handgun. The flat and smooth surface of the paddle holster feels more comfortable when you slip it in your pants. And when you want to remove your firearm, you can easily take the holster out.
Shoulder Holster
The Glock 21 is a heavy handgun. If this is an issue for you, then picking a shoulder type of Glock 21 holster is ideal. Think of this holster as like having a backpack. You draw the handgun from either side of the body, depending on where you position it or your handedness. The design distributes the weight of the handgun squarely over your shoulders.
---
Why Do You Need Glock 21 Holster?
People buy a holster for their Glock 21 for different reasons. The most compelling reason is safety. This is a very powerful handgun that chambers a .45 cartridge. No one wants this handgun to discharge its cartridge accidentally and cause serious injuries to the owner or other persons. A holster secures the trigger by covering the trigger guard and protecting it from accidental manipulation. It is almost reflexive that people will automatically put their index finger on the trigger, which they might squeeze by mistake. Having a holster prevents this.
Another important reason is handgun retention. You don't want to accidentally drop your handgun whenever you move. It can also discharge this way. Again, it is very unsafe. A holster stabilizes your Glock 21, while also securing it close to your body.
Having a holster also minimizes the frequency of loading and unloading your Glock 21. You can simply remove the holster with the Glock 21 and store it in a safe place at the end of the day without having to remove the ammo.
While the Glock 21 can be quite bulky, having a holster can help minimize its distinct silhouette. You can help improve its concealment this way.
---
Frequently Asked Questions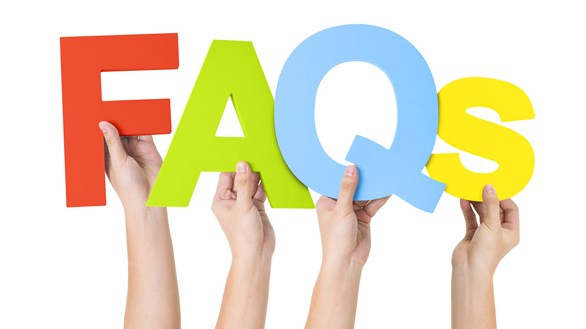 What are the most popular Glock 21 holster brands?
Concealment Express is one of the best brands when it comes to reliable concealment for handguns. You can also check out Safariland and Blackhawk. Other popular Glock 21 holster brands include R&R, Cardini Leather, and Armadillo Holsters. The latter two are lauded for their phenomenal leather handgun holsters.
How to use Glock 21 holster?
Using a Glock 21 holster is relatively easy. It is almost like using a sheath to store, protect, and carry your knife. They only differ in the item that you put into the sheath. This is regardless of the type of holster that you may have.
Holsters always come with a hollow chamber that manufacturers design to accommodate the front two-thirds to three-quarters of a handgun. It should cover the trigger guard and the other important components of the firearm. It is this hollow chamber where you will be inserting your Glock 21.
Securing the holster depends on its type. Most IWBs and OWBs have a clip that you secure in your waistband or even a belt. Shoulder holsters require you to wear them like you would a backpack. Regardless of the design, it is best to read the manual before use.
Where to buy it?
Amazon remains the best e-commerce platform to buy Glock 21 holsters. They have a wide selection of holsters from different manufacturers. However, it is important to read customer reviews to get an idea of the quality and performance of the holster. Walmart and eBay are also very popular platforms. You can also check out Cabela's and Joom. If you know the brand of Glock 21 holster you want to buy, you can also check the company's official website. You can even get one from the official store of Glock itself on their website.
---
Conclusion
The best Glock 21 holsters are those that can optimize the many remarkable characteristics of the Glock 21. These holsters are safe to use and protect the owner and other from injuries due to an accidental discharge of the firearm. A good holster also safeguards the integrity of the Glock 21. It never scratches the fine finish of the firearm, while allowing for ease of drawing and reholstering. The holster is also comfortable to wear and allows the user to choose the best possible position of the holster. These are the things that make for a good holster for the Glock 21.