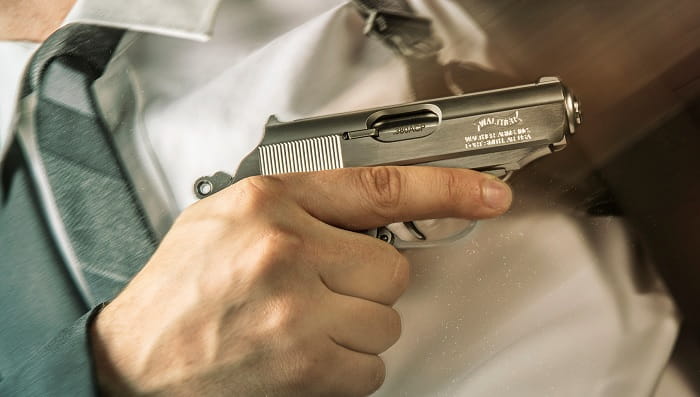 First presented in 1931, the Walther PPK became popular for police agencies in Europe. It was also famous among civilian shooters and for personal defense because it is small enough for concealment. If you own this pistol and looking for the best Walther PPK holsters, you've come to the right post. While there are many of these holsters, not all of them are the same. Materials can be leather, nylon, KYDEX, synthetics and many more and they vary in use based on wear, including IWB and OWB.
In this guide, we're recommending the top picks on the market. It also highlights the things to look for in a Walther PPK holster. Later, you can make a better decision with information. At the end of the day, you will have a more satisfying experience. If you're ready, let's start with the top 6 PPK holsters and find out their unique qualities and features.
---
What is the Best Walther PPK Holster
See also:
---
Top 6 Best Walther PPK Holsters Reviews
1. Best Walther PPK OWB Holster: Concealment Express OWB Paddle KYDEX Holster
Concealment Express has been around for quite a while. Through the years, people choose their holsters like this KYDEX holster, which is an outside the pants type. This model has an undercut trigger guard, keeping the material from interfering with pulling the gun from the holster. It can also accommodate threaded barrels, while also clearing suppressor height sights.
In terms of moisture protection, this KYDEX holster is with a sweat guard. It can prevent damage to your gun because it can draw moisture and water away from your pistol. It also comes with a belt clip, offering better concealment of the gun. This model is also with all-black oxide steel hardware along with a thread lock. In this case, you can make easy adjustments. You will also not have to lose a screw.
However, there were some reports that it could tear jeans, but these were isolated cases. Most users liked this holster overall for its performance and quality.
Pros
Easily adjustable for fit
Durable KYDEX
Nice posi-click retention
Cons
Issues of tearing the jeans
---
2. Best Walther PPK IWB Holster: TacX Pro Gear Universal Concealed Carry IWB Holster
This holster is a right bundle Universal IWB Holster. It might be for you if you're looking for nice concealment of your gun, especially if you're in a concealed carry state. It can also offer nice comfort that you can count on, especially if working for long hours like people in the law enforcement. If you need to carry your gun for a workday, you might want this holster that can offer nice comfort. It has no exposed metal inside the holster.
This model is also with padded and soft neoprene innards fitting against your skin without discomfort. I also liked that it can prevent damage to the gun because it is made with a breathable neoprene material that can wick away moisture. It can also prevent the buildup of sweat. I also liked that this does not dig into the side. But remember, some people reported of it scratching their firearm. Overall, it is one of the most comfortable holsters around.
Pros
Great comfort
Breathable neoprene material
Excellent security
Cons
Scratching can be an issue
---
3. Best Walther PPK Leather Holster: Relentless Tactical Leather IWB Holster
Are you looking for an inside the waistband holster? You should check out this Relentless Tactical holster. It is an IWB holstering device that can fit your gun well. It is also versatile that it can fit many small handguns and revolvers. This model is built with comfort and function in mind. I liked its leather material that can conform well to the shape of the gun.
It is also high-quality, ensuring it can last for years. It is made of a premium leather, adding to its classic appeal and look. I also liked that it is made for performance, offering nice concealment. But then, it can also offer quick access when you must pull the gun. However, there were reports that this holster was collapsing itself. Overall, it is quality and durable to serve you for years.
Pros
Classic leather
Quality made in the USA
Versatile for many .380 autos
Cons
---
4. Best Walther PPK Shoulder Holster: XCH 100% Leather Shoulder Gun Holster
If you're looking for a shoulder holster, you should consider this one because it is with high quality and performance. It is easy to wear and use. It does not also require much maintenance provided you take care of your leather holster. Do not expose it to high heat. But then, it is made of top-quality leather, not mentioning it's also made with top artisanship.
This shoulder holster is also versatile for different types of guns, including the BERSA Thunder, PPK, PPK/S, Makarov and Ruger lc9. So, if you also have any of these small guns, you can also consider this gun holster. I also liked that it can be used as an inside or outside the pants holster without the straps. This shoulder holster is also ideal for vertical or horizontal carry, giving you more options based on how you want to position it.
Pros
Vertical or horizontal position
Can be used as an IWB or OWB without the straps
Comes with adjustable shoulder straps
Cons
---
5. Best Walther PPK Ankle Holster: TacX Pro Gear Ankle Holster for Concealed Carry Pistol Bundle
Another holster to consider when buying one for a concealed carry gun is the TacX Pro Gear Ankle Holster. It is easy and comfortable to wear, even for those in the military or law enforcement who should be keeping their guns close to their persons I also liked that this bundle can work well with different types of pistols and handguns, making it a versatile choice for people who want to get more out of their holsters.
I'd also recommend this pistol holster if you're looking for an innovative holster. This model is with a LED flashlight, which can improve sight picture. It is much valuable, especially if working in a low light. It can also help keep you safe when camping. I also liked that it comes with a sweat-resistant neoprene material for breathability and added comfort. It also comes with a hook-and-loop for movement and travel.
However, its dimensions can be too small for some people; thus, fitting issues. But overall, it is one of the best choices for an ankle holster around.
Pros
Comes with a LED light
Comfortable neoprene material
Great personal protection accessory
Cons
---
6. Best Walther PPK Pocket Holster: Barsony New Brown Leather Pocket Holster
The leather pocket holster is ideal for those looking for nice concealment. It can help keep them out of trouble with the law. This pocket holster is also comfortable to wear that many loved its compact dimensions. It can be easily slid into one's pocket, holding the gun in place. If you're working in the military or law enforcement, you can have peace of mind with this holster that feels comfortable.
Also, this holster is ideal for small pistols like .380, .22 and .25, making it a versatile and valuable pick among Walther PPL holsters. I also appreciate that this holster can keep our gun secure while it is in an upright position. This pocket holster is can also anchor your gun for a positive draw. Finally, it is made of quality leather material with precision stitching for added durability.
Pros
Ideal for right- or left-hand use
Premium leather
Versatile for different types of small pistols
Cons
---
How to Choose the Right Walther PPK Holsters: The Complete Buying Guide
Walther PPK holsters are available on the market. You can find them in online marketplaces, websites, and brick-and-mortar gun supplies stores in your community. However, if it's your first time buying this holster, you should compare the different options that vary based on material and usage. Keep reading in the following for the factors to check when comparing Walther PPK holsters.
Your comfort matters
One of the first considerations to think about when buying this holster is its comfort. You will have a miserable time if it is uncomfortable to wear. There are no excuses when it comes comfort. Be sure to compare the holsters for this pistol before adding to the cart. You might also want to read reviews and find out what users are saying about their holsters. Finding a comfortable concealed carry holstering device, you can wear it all day at work.
Your lifestyle and budget count
Sit for a while and figure out what you need. Think about your lifestyle and purpose of using the holster. Besides, you must understand what budget you can afford; however, you must strike a balance on investing in a quality holster and its price. You must get a well functional holster at the right price. It is not a wise decision to go for the cheapest holster if it won't be giving you with a satisfying use. You don't also like it breaking after a couple of uses.
Fit is important
The holster should fit. There is no one size fits all. As much as possible, don't go for universal holsters that might not fi your gun well. Thus, you must find one that is specific to the gun you're using. In addition, check that the belt and holster will fit each other well. It is to ensure that there will be no unnecessary movement.
Material
There are certain types of materials used in holster manufacture. They include leather, KYDEX, nylon, synthetics, or a combination. Each of these has unique qualities. For example, leather has a classic appeal, but it tends to be pricier than other types like nylon. However, it molds to the gun well, and it is comfortable, too.
There is also KYDEX, which is lightweight and durable. It also tends to last longer than leather because it does not wear over time. It keeps its shape and condition for a long time, too. Nylon is another material used. It is affordable, lightweight and compact, too.
But then, some people do not like it, noting its cheap feel. The good thing is that many manufacturers are using durable nylon for their holsters. Nevertheless, you can find quality nylon holsters, too.
At the end of the day, you must select a holster that will suit your needs, lifestyle and purpose. It should be comfortable to wear and can secure the gun in place to prevent unnecessary movement. Finally, it should be durable enough to serve you well for a long time. Thus, you should look for a quality but durable holster for the Walther PPK.
---
What is a Walther PPK Holster?
The Walther PPK holster is a special gun accessory that is used to conceal the Walther PPK pistol. It is available in leather, nylon, KYDEX, or a combination of materials. They are also in types that include shoulder holster, pocket holster, IWB holster, and OWB holster, to name some. For more about it, keep reading in the following section.
---
Types of Walther PPK Holsters
OWB Holster
It is an outside-of-waistband holster that lets you wear your gun comfortably while concealing the pistol at the hip. The OWB holster is more visible than an inside-of-waistband holster, so some people complain about printing issues. To prevent it from happening, you must wear it under a jacket or an untucked, loose shirt. Nevertheless, the OWB holster can be the most visible of all holsters.
IWB Holster
The IWB holster is another type of holster that is much opposite than the outside the pants holster. This type will fit top a belt or goes inside it. That is why you need to make sure that the gun and the holster well so that you will not have a problem with fitting. However, you must take note that you need larger pants to wear it comfortably.
Shoulder Holster
It is another type of Walther PPK holster that you can consider when shopping around for one. This holster is worn like a backpack with its holster being mounted to a strap located on the left/right side. You might want to choose this holster if you are looking to use a secondary firearm, too. In terms of the direction, shoulder holsters are horizontal or vertical. For other firearms, it can be horizontal, and vertical for full-frame caliber revolvers. The gun can be placed under your armpit or over the chest; however, its position is based on the design of the gun.
Ankle Holster
As the name suggests, it is a holster that can fit around the ankle. However, you should be careful in buying this holster. It shouldn't be uncomfortable to wear while walking. It should also have a good form and with a padding or foam for additional comfort. Also, it can be hard to crouch down to draw in emergencies.
Pocket Holster
It is another kind of holster that you can slide and fit into your pocket without any hassles. It's great if you're looking for a low-profile concealment. It can also be suitable for small pistols like the Walther PPK. You will not have a hard time to fit this holster inside your pocket, but just ensure that you're buying the right one to accommodate the gun well. But then, you should get trigger protection if using this holster. You don't want an accidental discharge because of another object.
---
Why Do You Need Walther PPK Holster?
Being a responsible gun owner, you want to use a PPK holster, which is one of the most essential gun accessories to get for your kit. It is an important element in gun ownership. Having a holster is not just for your weapon' s housing. It is what can offer security for it. For one, it can also offer concealment, which is important if living in a concealed carry state. You can choose a inside or outside the waistband holster for easy concealment.
Access is another reason to buy a holster. It will offer a convenience of access when you need the pistol. It will make it easy to pull the pistol during emergencies. With a holster, you can also secure the gun and make people around you safe. At the same time, you can keep the gun close to your person instead of it being in a gun bag.
A holster can also keep your gun safe. It can prevent injuries and accidents because it is can secure the weapon on your person and keep it concealed. A holstering device can ensure that the firearm stays in place and not create unnecessary movements.
These are only some of the advantages of having a holster. Being a gun owner, it is a must-have in your kit. Check out one from the choices featured earlier and choose a holster that can suit your needs.
---
Frequently Asked Questions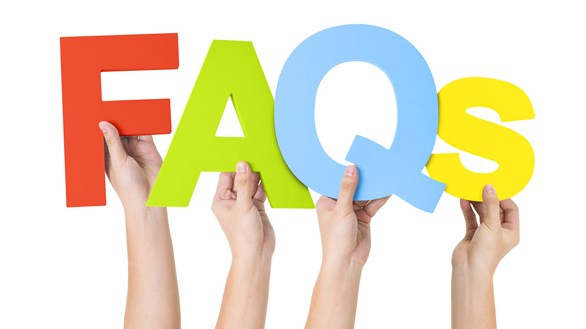 What are the most popular Walther PPK Holster brands?
A few of the most trusted and popular holster brands for the Walther PPK are Concealment Express, TacX Pro Gear, and Relentless Tactical, among the rest featured earlier. They are reputable and quality manufacturers of concealment holsters on the market.
What is it made of?
Leather is the most preferred styles in holsters because it can blend well with the PPK. It can work well especially if tan or brown color. This material is known for its durability and performance. You can use this holster type for the years to come. However, make sure to pick premium cow hide to ensure that it will last long.
Nylon has been another material used in the manufacture of these holsters. However, some people think it is less durable and less quality versus leather. Today, more manufacturers are improving their nylon holsters. They are using ballistic-grade nylon stitches, such as CORDURA that can deal with abuse.
KYDEX and other synthetics are also used as a material of holsters. They are lightweight and compact and have an excellent construction. They do not also tend to crack when compared to a leather material. KYDEX is one of the most used among synthetics due to nice retention. They also prevent an accidental discharge.
How to use?
You can use a Walther PPK holster easily. Depending on the manner of wearing it, the holster can be an outside the pants or inside the pants. One can also be a pocket holster that you just put inside your pocket. A holster can also be worn like a backpack in the case of a shoulder holster that comes with straps or a harness where the holster is mounted.
Where to buy it?
You can buy a holster in online marketplaces, such as Amazon and eBay where to find a broad range of selection. Gun supplies stores and manufacturer websites are also selling these holsters. But no matter where you are buying, you must compare the holsters based on their features like method of wearing and material to choose the right one for you.
---
Conclusion
Choose among the selection of best Walther PPK holsters can be less time-consuming and challenging with knowledge or idea on the factors to check when buying a holstering device. It is why you need to spend some effort and time in comparing your choices. It will help you decide on the features, including the construction and wearing manner, when selecting a Walther PPK holster.
We're hoping that this buying guide can help you determine the holster for your Walther PPK. Get started in the selection process using the reviews earlier. Each of these products are with special qualities and downsides to compare. They can be made of different materials and worn in different ways. Buy the right Walther PPK holster today!