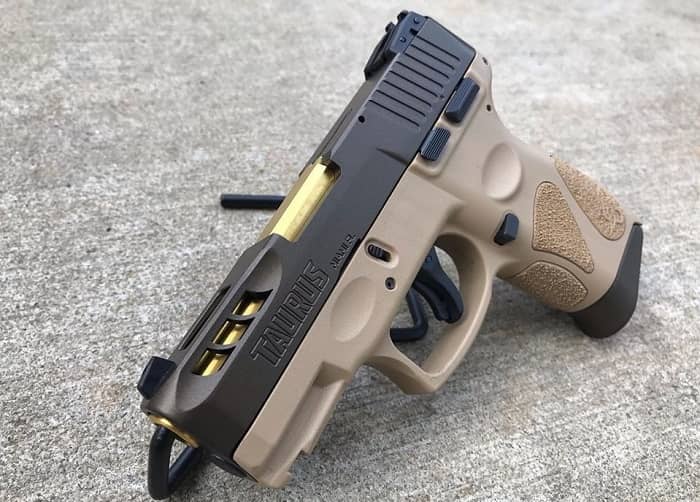 Are you looking for the best Taurus G2C holsters? If so, you have bumped into the right buying guide that outlines the top six picks in the category. These holsters are by popular brands and offer different useful features. They are with special qualities that make them useful for one of the hottest guns for self-defense, secondary weapon or home protection.
We've created this guide on the top suggestions in the category so that you can make a better buying decision on the right holster that suits your needs and matches your personal preferences. Using this information below, you can narrow down your choices and spend less the time other than doing a manual research.
After reading, we're hoping you'll have a better idea on how to choose this holster and what the excellent choices are on the market. If you're ready, let's get started and help you select the holster for your needs later.
What is the Best Taurus G2C Holster
See also:
---
Top 6 Best Taurus G2C Holsters Reviews
1. Best Taurus G2C IWB Holster: OutBags Leather IWB Conceal Carry Holster
The OutBags USA LS2MIL is an inside the waistband holster meant for those looking for a concealed daily carry of their handgun. It is compatible for models that also include the TH9C, G2S and PT140, to name some. You might want to check it out if you're looking for a reliable holster that can be used for other handguns.
I also liked to mention that this model is with a full-grain leather material. It can offer long-term use and a modern appeal. You don't also have to worry about printing issues because it is an inside the pants holster.
However, this model is not for left-handed users. Still, I recommend this holster for people looking for a reliable and top of the line holster that can offer years of service. If these features sound good, you can include this item on your list when choosing the right holster for you.
Pros
Compatible with other handgun models
Full-grain leather
No printing issues
Cons
Not for left-handed users
---
2. Best Taurus G2C OWB Holster: CYTAC Tactical OWB Holster with 360°Adjustable Paddle
Are you looking for an OWB holster? You might want to check out this paddle holster. The Taurus PT111 G2 Holsters
The OWB Holster is of polymer construction, enhancing its durability. It also comes with an auto lock system, preventing the release of the handgun until the user pressed the release button down.
This paddle holster can also keep the gun firm and secure in place, preventing its unnecessary movement. It is also ideal for many hours of use because it is also lightweight and compact. The holster is also adjustable based on your drawing angle.
On the downside, the holster can be stiff for some users, though. Still, the CYTAC Tactical holster is one of the coolest choices for the G2C gun. It is easy and comfortable to wear. It is also easy to adjust for the right fit.
Pros
Compatible with different models
Adjustable for the perfect fit
Comes with an auto lock system
Cons
Too stiff for some people
---
3. Best Taurus G2C Leather Holster: Leather IWB Concealed Carry Pistols Holster
The leather holster is one of the finest G2C holsters around because of its robust and excellent features that we can rely on. For one, it is compatible with different types of handguns, including the G2S and TH9C. Such a versatile holstering device, it is reliable for users with these guns, too.
The IWB Holster is durable leather. It is not too stiff, though. Plus, this material isn't prone to breakage compared to other synthetics are. It is also contouring to the shape of the gun.
On a minor issue, the holster's clip is not so durable. But overall, I suggest this holster for its convenience and comfort. It is also versatile to accommodate different gun models. It is also lightweight for daily and long hours of carry. Finally, I liked the leather material that adds to durability.
Pros
Perfect for daily carry
Top quality cowhide
Fits at most 1.8 inches belts
Cons
---
4. Best Taurus G2C Shoulder Holster: King Holster Tactical Shoulder Holster
The King Holster is an elegantly looking and compact holster. It is fit for those looking for a classic shoulder type holstering device for their G2C gun or as an addition to their holster collection.
This holster is a professional type of holstering device for people in the law enforcement, military and security. The tactical holster is also adjustable to ensure the proper fit. It also comes with an elastic belt strap for convenient carry.
The Tactical Shoulder Holster is also available for left- or high-hand orientation. I am also impressed by the robust tactical build, which is lightweight while also remaining comfortable to wear.
However, several fitting issues were reported. Nevertheless, I liked the versatility and the addition of the two-mag pouch on this holster. It is also fully adjustable to achieve the right fit.
Pros
Compatible for various handgun models
Fully-adjustable for the correct fit
Comes with a universal two-mag pouch
Cons
---
5. Best Taurus G2C Belly Band Holster: ComfortTac XL Ultimate Belly Band Holster
Do you liked a holster to wear as a belly band? If you do, you might want to check out this ComfortTac XL holster. You should not miss it in your selection because it is unique and can offer great concealment for an everyday wear.
The ComfortTac concealed carry holster is also ideal for men and women. It is also with an elastic neoprene material for stretching up to 54 inches. This model can also fit full size and compact revolvers and pistols
However, it tends to be bulky for some users. Still, the belly band holster delivers and performs for its purpose. It can offer great concealment for daily wear and can be worn in different positions based on your preference. Nevertheless, I liked the versatility of the holster for many types of guns, too.
Pros
Made of surgical-grade and elastic material
Can be worn in different positions
Ideal for men and women and different handguns
Cons
---
6. Best Taurus G2C Ankle Holster: LPV PRODUCTS Ankle Gun Holster
Last but not the least, the LPV ankle holster is not to miss when comparing your choices. It is perfect for concealed carry and can offer a great fit for a leg wearing. It is also versatile for holstering different gun models, including Ruger and Kimber.
In addition, this model can fit different calf sizes because it is adjustable. I also liked the nylon strap that can prevent the slipping of the holster. The handgun holster lets you carry not just your gun but also a magazine or a tactical knife.
On the cons, this ankle holster might not be for quick draw situations. But overall, it is compatible with different models as well as adjustable for all calf sizes. It is also with a compact design for perfect concealment.
Pros
Versatile for different models, including Kimber and Ruger
Nylon strap prevents slipping
Adjustable to fit all calf sizes
Cons
Might not be for quick draw situations
---
How to Choose the Right Taurus G2C Holsters: The Complete Buying Guide
G2C Holsters are essentials in your gun kit if you own the G2C handgun. They're made of different materials and worn based on the type of holster you bought. However, buying it is an investment, so it should not only last long but also offer the right fit for your gun. It should also offer convenience and comfort for hours of wearing.
To help you pick the right holstering device for this handgun, we've prepared a few of the essential considerations that you need to think about when comparing your options. Here they are –
Tension
Gun experts know the importance of the tension when picking a holster because it influences how you can draw the gun quickly. If the tension is very tight, you can find it hard to pull the gun because the holster might rise with it when you're drawing the gun. So, in this case, you should ensure that the holster can offer the proper tension to prevent the falling out of the gun, too.
Fitting
It is another consideration not to forget when choosing a holster, which must be fit enough to ensure that it contours to the gun well. This feature is important for everyday use. A properly fitting gun will stay in place, as you're moving. In this case, it will be in the correct position when you must draw the gun.
Position
Remember, you must be able to draw the gun effortless. In this case, if it is canted too low or too high, you might have a hard time in drawing the gun when you need it.
Concealment ability
We want the gun concealed if we're carrying it for a concealed carry. Consequently, we need a holster that is with a low profile. We shouldn't be having any printing issues with it, too. Nevertheless, you must pick a holster that will offer you great concealment, not just for concealed carry but also for the safety of everyone around you.
Safety
You can find holsters that can offer protection to your gun for its insertion and removal. With safety features, you can prevent things like the unnecessary movement of the hammer. These features can also prevent accidental firing that would otherwise hurt you or someone else. But then safety features can vary based on the gun's action. You should check on it when trying to compare your options for the best results. It is because the safety mechanisms can vary based on the model and manufacture of your pistol or gun.
Finish
The finish of the holster should not be abrasive or snagging to the gun, in this case, you don't have to worry about damage or scratches to your handgun.
Comfort and convenience
The holster should be easy to wear and convenient to use even for many hours. It should be able to keep the gun firm in place and prevent its unnecessary movements.
Check on these things when choosing a G2C holster so that you can make a better buying decision later. We're hoping we're able to offer you guidance in the selection process.
---
What is a Taurus G2C Holster?
The Taurus G2C Holster is an especially designed holster for the G2C handgun, which is popular among the military and the civilian market. It is a great handgun for self-defense and home protection, too. With a special and fitting holster for it, you can experience comfort and convenience. It is lightweight and easy to wear.To find the right one, compare your choices using our guide earlier.
---
Types of Taurus G2C Holsters
OWB Holster
The outside the waistband holster is a holster worn in the belt. In many cases, it is used by the people in the military and law enforcement. It is also common among those looking for an open carry holster. This holster can be worn close to the person, offering easy drawing when the situation calls for it. It is also easy to conceal under an untucked jacket or shirt.
IWB Holster
This holster is the opposite of the first type. It is worn inside the waistband. This holster is mounted or clipped to the user's belt. With it, you can have peace of mind of securing it to your body. It can promote comfort and convenience even for the law enforcement or military that wear their holster for many hours.
Shoulder Holster
The shoulder holster is another choice for the G2C handgun. It's worn close to the person though the two straps that come with it. This holster is mounted on the strap, either on the left or the right side of the user. If you're looking for a comfortable and convenient holster to wear, you might want to check out this type.
Ankle Holster
This holster type is less common because it might not allow for quick drawing. However, it is good for those aiming to use a secondary firearm. People working in the law enforcement and police are using this holster to conceal a small handgun like the G2C, as a secondary weapon. You might want to check out one of the available ankle holsters for sale.
Belly Band Holster
This holster comes with a broad elastic that is used to wear the holster close to the person. It is designed for wearing like a belt. It can facilitate access under an untucked shirt. The position can be at or higher than the position of the belt. The gun, on the other hand, is under or just in front of the armpit. However, you must make sure that the belly band holster is tight so that it will sit firmly in place.
---
Why So You Need Taurus G2C Holster?
If you own a G2C handgun, you must have a special holster that works for it well. The reason is that this holster is particularly designed and made for this handgun. It leads us to our next point that it can fit the gun well. It also means that the gun can sit well on the holster even for long hours of use. This holster has the contouring that keeps the gun into its position.
In addition, the holster is made of high-quality material for long-term use. It can be of leather, nylon, KYDEX or another synthetic. It is also easy to clean and maintain; however, it can also vary from material to material. You can check on it when comparing your choices.
More so, the Taurus G2C holster is easy to conceal. It can be worn inside the waistband or outside the waistband conveniently and comfortably, depending on the type of holster that you've chosen.
On the other hand, the holster is perfect for those living in a concealed carry state. With it, you can conceal or hide your gun out of sight, making sure of your and other people's safety.
Nevertheless, you can take advantage of these things for having a holster for your G2C handgun. Check out one for your needs and preferences.
---
Frequently Asked Questions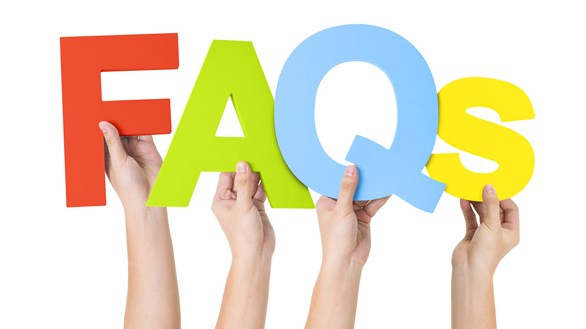 What is the most popular Taurus G2C Holster brands?
When shopping around for a Taurus G2C holster, check the brand. Look for those reputable and committed to offering top of the line products to their customers. The most popular among them include the OutBags, CYTAC, Fast gunman Holster, King Holster, ComfortTac and LPV PRODUCTS. You might want to check out and compare their offerings so that you can determine the right holster that fits your needs.
What is it made of?
Materials vary from one manufacturer to another or from model to model. Common ones include KYDEX, leather, nylon and other synthetics. Each of them has special qualities. For instance, leather is a common choice for its durability and good retention and contouring quality. However, it can also be hard to clean, based on the model you have chosen. Nevertheless, compare the different materials to manage your expectations. It is because different materials also have their specific qualities.
How to use?
The use of a holster depends on the manner on which it is worn. For example, there are belly band holsters. These types come with a belly band that you wrap around your waist. On the other hand, there are also ankle holsters or boot holsters that you wear on the lower part of your body on your ankle. Nevertheless, its use depends on the positioning it should be on your body.
Where to buy it?
There are many places selling holsters for the featured handgun. Most commonly, gun supplies and stores sell them. They are also for sale on the manufacturer websites. But for better deals, some people also go for larger marketplaces, such as eBay and Amazon where to find a wide selection of holsters of different types and materials. Nevertheless, you will not run out of choices in online marketplaces because they offer a vast selection and different models and brands.
---
Conclusion
Finding the best Taurus G2C holster is easier with a clear idea on the factors to check when comparing the different items on the market. It will also be wiser to check on the top picks for a picture on excellent products in the category. They are by top brands that offer reliable and quality holsters for the featured handgun. They are also with special qualities and features that make them unique from one another.
With this information, you can make a better buying decision and a more satisfying use of your holster. We're hoping that this guide has helped you with the selection process. Buy your Taurus G2C holster today!