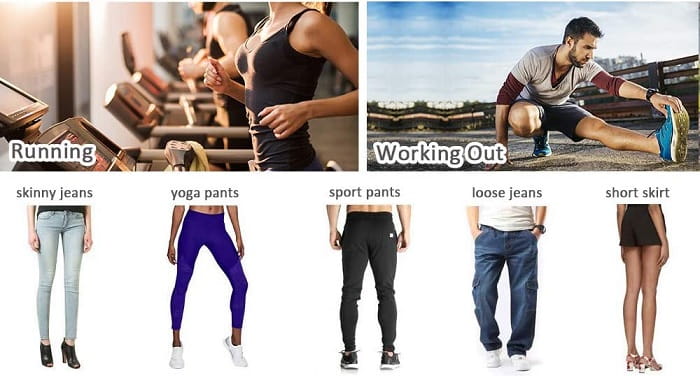 A daily exercise routine is a great way to get keep up with the everyday stresses of life. Whether it's at the gym or around the neighborhood, there's bound to be a workout for you. But as safe as many of these places are, you can never be too sure about your protection. Some sports buffs and range shooters alike feel more secure when they have their firearm nearby – and for that, carrying concealed is the way to go.
So, how does one carry concealed while exercising? As you'd know, there are a lot of workarounds to this. From specialized belly straps to compression clothing with built-in holsters, the market is rife with options for you to choose from. Just remember to keep safety your top priority, and never sneak in a firearm where it isn't allowed.
Things to consider first
Like any major endeavor, you should condition your current setup. Standard holsters aren't necessarily built to withstand excessive movement, so these are not the ones you want to jog around with. Meanwhile, exercise-friendly holsters are snugger and more compact, which means they probably won't be able to handle larger pistols.
Additionally, standard exercise clothing is made of tight-fitting, lightweight fabric – which means you're going to have to wear larger, looser clothing for strenuous activities. Slapping on a sweatshirt to hide your carry is fine on a chilly day, but it's a different story when you're lifting weights in the middle of May.
Even under normal circumstances, carrying concealed is a challenge. These are just a few of the considerations that await you before carrying concealed for exercise, so get ready to downsize that pistol and strap on that belly band.
Find the Perfect Holster
While IWB Holsters are pretty convenient, they just don't cut it when you've got gym shorts or leggings on. Instead, what you'll want is something that straps onto your body directly. Belly bands, concealment leggings, or waist packs all provide the support your firearm needs – while also being successfully tucked away.
Depending on the type of workout you're about to do, the type of holster you choose should be able to handle all types of unexpected movements. Jogging and weightlifting are going to need stability and support, so hip-hugging packs and belly bands are the way to go. Meanwhile, if you're about to go hiking, then a fanny pack or a stable IWB holster should do just the trick.
Types of Exercise-friendly Holsters
You'd be surprised at the holster options available at the market today. Some may be pricier than others, but it's worth the investment if you're dead set on bringing your firearm to your next jog, hike, or gym day.
 Belly Band
This is by far a very popular option, as it's proven to be very good at concealing your carry and keeping it intact while you do all sorts of workout routines. The reason it's so effective is that it utilizes real holsters. The trigger is protected and is inclined in such a way that allows for a smooth, quick draw. This is great for jogging, cycling, and weightlifting.
Fanny Pack
Don't be quick to grab just any fanny pack – what your firearm needs is a fanny pack designed specifically for concealed carry. These are built with a universal holster and Velcro support straps. Most gun-specific fanny packs are sleekly designed and overall doesn't make it obvious you're armed. These are great for low-impact workouts such as hiking.
Concealment Clothing
Conveniently enough, women can now utilize clothing that already has holsters tailored to them. Not only are these stylish, but they're sleek and go completely unnoticed. Your options include tank tops, shorts, leggings, and even sports bras. Take note that a large pistol may not be the best fit for concealment clothing, so you should get a smaller firearm instead.
Work it out with your Workout
Carrying concealed is a challenge even when you're not exercising. Most of the time, comfort is pushed to the back burner as efficiency and safety are more imperative. The need to defend yourself could pop out any time, so be sure to get the best-fitting exercise holster that suits you and your workout.